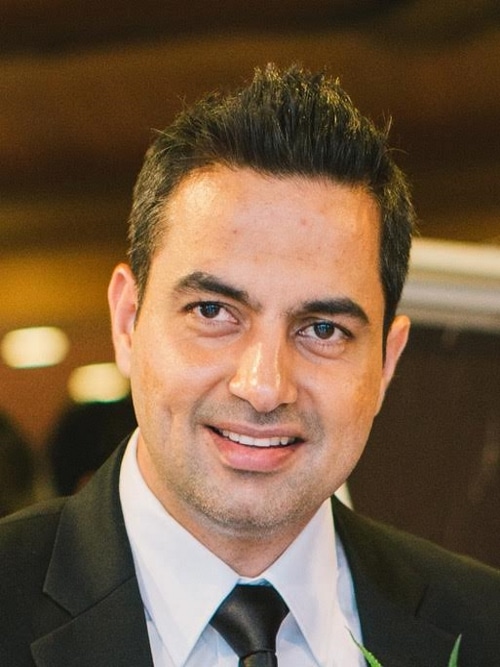 Manish is managing partner of The Resilience Institute Southeast Asia. He is a Certified Professional Facilitator & Neuro-Linguistic Programming Master Practitioner with 14 years of experience in Organisational Change and Leadership Effectiveness.
Prior to joining The Resilience Institute, Manish was Regional General Manager for Organisational Development within a top tier multi-national consumer goods company.
Being a coach and an Organisational Development practitioner, Manish holds a wealth of expertise in managing change, team dynamics, leadership development and embedding behavioural changes in personal life or within organisations.
He has delivered keynote at various. His journey to make a meaningful difference in people's life led him to leave his corporate career and join The Resilience Institute.
Jerome has more than 20 years of experience in industries including marketing communications, manufacturing, real estate and hospitality and professional services.
Today Jerome is committed to follow his passion for human development and devote his energy to help people achieve their goals and achieve the success they want in their lives. Having an up-close and personal experience on the benefits of resilience, he is passionate in his work to help people using evidence based, practical, and integrated methods to improve and sustain high performance.
Jerome is an experienced facilitator and coach working with a wide range of client groups in areas such as performance management, leadership and team development. Based out of Singapore, Jerome conducts training in Asia and speaks English, Mandarin, Thai and Japanese.
SUE ELIAS – OFFICE MANAGER
Sue Elias is an Office Manager with The Resilience Institute in Singapore.
She has more than 20 years of experience in managing administrative & secretarial functions across diverse industries.
She began her career with the Republic of Singapore Air Force in Air Traffic Control, and subsequently gained corporate management expertise as an Office Administrator with a corporate branding company, an executive search firm and a training consultancy.
Sue brings with her a collaborative & dedicated work ethic, commitment to improving work processes and excellent interpersonal & communication skills.