The Resilience Practice of the Week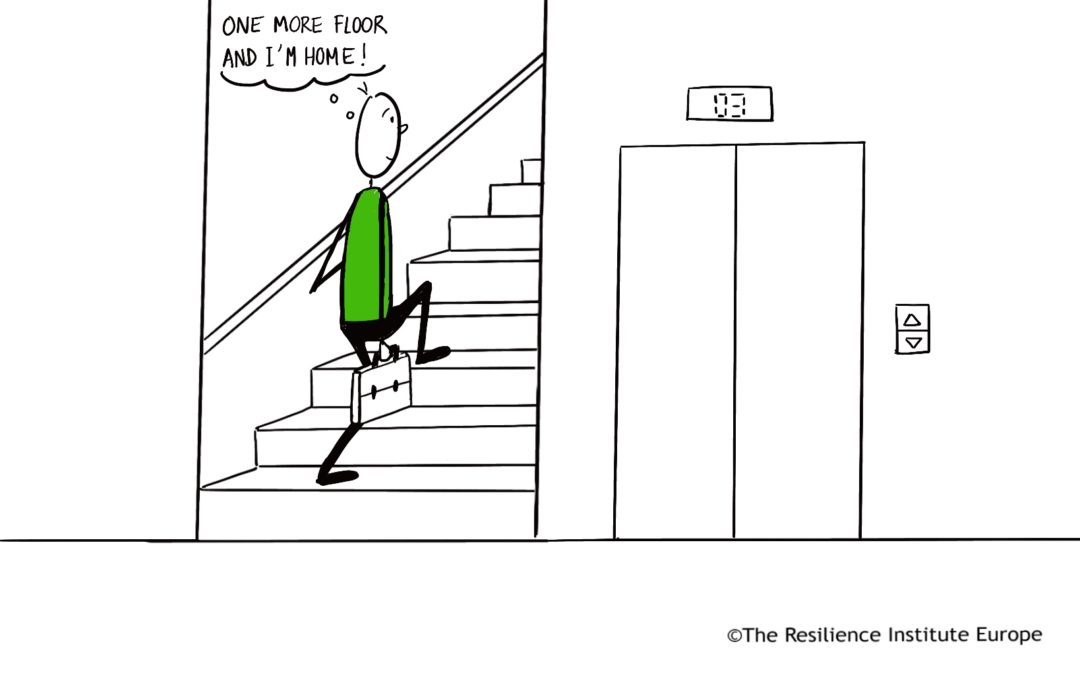 Stair climbing can be accumulated across the course of the day, making a significant contribution to the recommended 30 minutes of daily physical activity. You feel fit and energized! So here is a resilience practice we invite you to cultivate this week:I take every...
read more
Originally published on www.resiliencei.com and reproduced with permission.March 9, 2020 by Brad Hook COVID-19 has resulted in many organisations implementing emergency travel restrictions and requesting that staff telecommute Major conferences, events and training...
read more