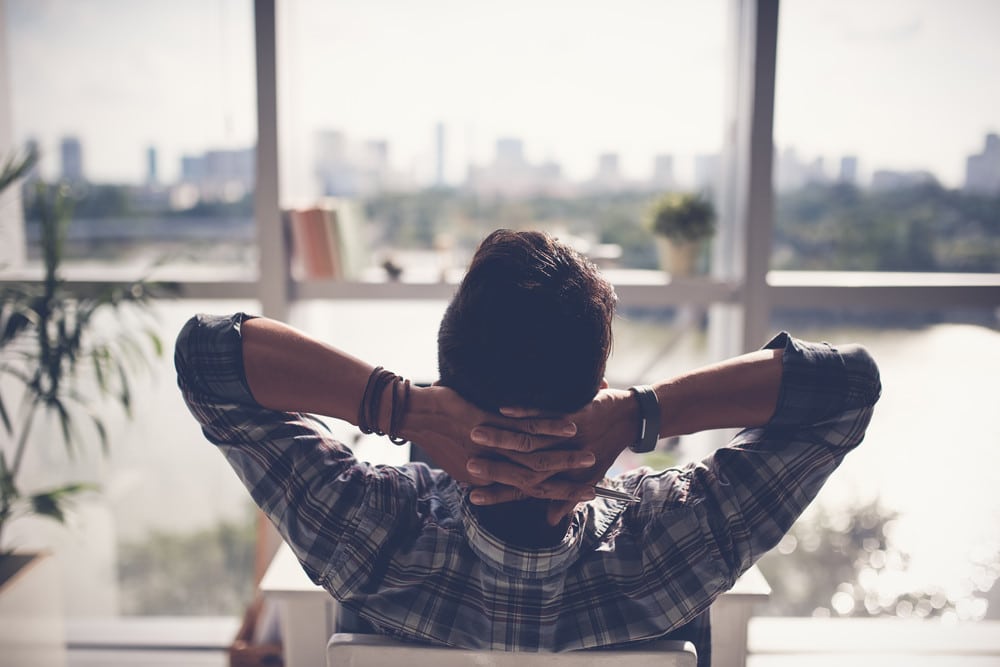 Original publication in Thrive Gobal on October 2nd 2019
Many of us are so accustomed to a packed schedule that when we finally find a bit of free time, we don't always know what to do with it. With the pressure to be "always on" and the prevalence of hustle culture, it's easy to feel bad when you have even a little time to dedicate to yourself. As a result, you can become too wrapped up in the guilt to actually enjoy it. But downtime is good for everyone, no matter how busy you are — studies have shown that embracing a quiet moment or time off can lead to increased productivity, focus, and energy. 
We asked members of the Thrive community to tell us about a time they overcame the anxiety of "doing nothing" and used that time to their benefit. Check out the different ways they turned it into an opportunity to thrive, and how you can do so, too. 
Add some color to your life
"For me, doing nothing has lead me to a fruitful space where my often over-stimulated brain can thrive. I have taken up coloring, which I always enjoyed as a child. The creativity that it allows, and the simple joy I derive from the activity allows for moments of pure pleasure. I go back to work refreshed after I've had my coloring time." 
—Jennefer Witter, CEO, entrepreneur, and public speaker, New York, NY 
Tune into a greater purpose
"I took a year off after college to recover from the burnout of operating with an 'always on' mindset for so long. During this time, I still had many commitments and projects, but focused on developing a more balanced approach to productivity, which included being more intentional about doing nothing. The key for me was realizing that time spent doing nothing can still have a purpose, whether it's self-care, health, or just having fun. Although these things may not further our endeavors in a literal sense, they have a great impact on our productivity and creativity."
—Andrew Gobran, people operations generalist, Minneapolis, MN
Read for greater empathy 
"I work from home and it's easy to feel like you have to be 'on' all the time. A few months ago, I decided that I would  use the time I'd normally spend commuting to tune back into my favorite hobby: reading. I used to read all the time, and it always helped me better understand people and lead with more empathy. Now that I've committed to this downtime, I have much more energy, and it's done wonders for my stress levels and overall outlook. I make better human connections, and I'm doing better at my job, too." 
—Rebecca Taylor, sales, New York, NY 
Plan quiet moments 
"I can't remember the actual moment I surrendered my control over everything. It was more like a gradual deconstruction. It could have started with the realization of how much I had lost in terms of time. I may not have associated value with space until it seemed gone forever. I'm still an overachiever, a mother of three, and a business owner. But having felt a loss so great, I now plan moments where I am doing nothing. This involves letting everyone around me know I am having a moment — my phone will go on silent and nothing will be scheduled afterward. That's the key: Surrender to the mess, say no, and create space." 
—Ali Davies, entrepreneur, New Zealand
Let your mind wander
"I have such an 'on' brain. Earlier this year, I found myself completely burned out — I was uninspired and completely devoid of joy in my work.  At my lowest, I reached out to my business community and offered to volunteer one day each week to help me find my mojo, but to also give my brain some off time. I helped my friend who is a ceramicist clean her studio and mix up glazes, and helped another friend make dog food, of all things! Through the process of standing on my feet, using my hands, and freeing up my mind to wander away from creative or strategic mode, I slowly came back to life. I've since stuck with the one day of helping or volunteering per week. I still get the same amount of work done in my business on a four day week, and I'm more creative after the day of chatting, marinating, and just "being" in manual labor."
—Odette Barry, publicist and agency owner, Byron Bay, Australia
Spend time outside
"My husband and I became empty nesters in 2012. Initially, it was hard to deal with, especially since my husband had recently taken a new job and traveled for most of the week. I was truly home alone. At first, we started going out with friends and traveling together when he was home. We were trying to make up for all the quiet and alone time we now had. After a couple of years, we were even more exhausted than we were when we had the kids at home. Finally, we decided we could live wherever we wanted with his job. So we bought a small house and some land in the country. I found gardening, and I love it. I have also gotten back into reading. We have a hammock, and enjoy it under the moon and stars, and in the shade on a sunny day after working in the garden."
—Becky C., office manager, Huntsville, TX
Embrace white space
"As a business owner, I used to think any time I didn't spend working on — or thinking about — my business was time wasted. Then I suffered from burnout. I realized that no one is going to give me permission to slow down but me. Now I incorporate more white space — time where nothing is scheduled — and downtime, where I totally relax, into my schedule. I feel more creative, energized, and motivated every time I come back from a period of 'doing nothing.'" 
—Stacey Hagen, coach and consultant, San Francisco, CA
Listen to what your mind and body tell you 
"I couldn't wait to start an active daily schedule after I finished cancer treatment, but my body wasn't ready to run — literally and figuratively. I had to learn to stop, slow down, and listen to what I needed. Though it was incredibly difficult at first — and sometimes still is — the lesson to slow down and do less completely changed my life for the better. I learned how to meditate, how to cook food that nourishes my body and soul, how long walks get me the movement and mindfulness I need, and I even started practicing calligraphy. In turn, my stress is much lower, my relationships with others are deeper, and my days are more meaningful. I can't recommend learning how to 'do nothing' enough."
—Calisa Hildebrand, communications, San Francisco, CA