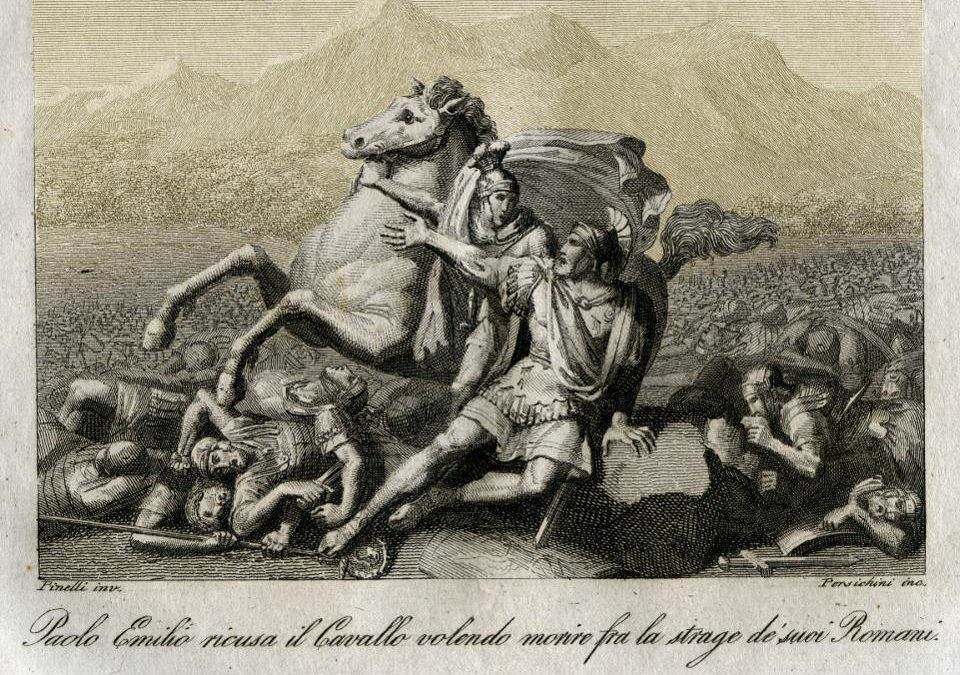 Originally published in Forbes on September 11th 2019
Culture is the secret to success. What do the best leaders know about growing a dynamic culture that most managers do not?
I am not a "cultural relativist." I don't think all cultures are equally valid or equally valuable. For example–everything else being equal–a culture that feeds, clothes and shelters its people is objectively superior to one that consistently starves its people. A culture that does not practice human sacrifice or slavery is objectively superior to one that does, and a culture that turns a blind eye to rampant corruption is inferior to one that does not. The same holds true organizationally: Some corporate cultures are downright toxic while others bring out our best.
But what fascinates me is why–in the face of sometimes overwhelming obstacles–some cultures overcome while others succumb.
For more than 20 years, Rome, for example, was repeatedly and catastrophically defeated by Hannibal and his invading Carthaginians. In 216 B.C., Hannibal slaughtered 80,000 Roman soldiers in the single battle of Cannae. These were unspeakably horrific casualties for ancient times, and Rome was still a small city state.
So why didn't Rome give in? By the ancient rules of war, she should've sued for peace. But she didn't and eventually triumphed over Hannibal and Carthage. Where did this cultural resilience come from? Rome started out as a village just like tens of thousands of other villages throughout the Mediterranean. So why was she so very different?
Another example: Spain was conquered by Islamic "Moors" in the early 8th century. But even though other Christian countries like Egypt, Iran, Iraq, Turkey, and Syria converted to Islam when conquered, the Spanish did not. Little by little over 900 years the Spaniards gradually took back their country until in 1492 the last Moors were finally driven out.
So why did Spain hold out when everyone else did not?
One more: Japan was utterly destroyed by World War II. My god, America dropped two Atomic bombs on Japan! Imagine–or try unsuccessfully to imagine–the collective trauma to their culture. Add to this that Japan is a tiny string of islands practically bereft of natural resources. Yet within a few short years after the war Japan had the second biggest economy in the world and even today only recently ceded second place to China.
While most of us don't realize it, we live in a culture permeated by Marxism. Marx taught that we are all passively driven by deterministic historical "laws." Individuals and even societies are helpless cogs in this great historical machine. We used to think that men made history, but Marx taught us that history makes men. Over the last 60 years this Marxist world view has become prevalent among many of our academics and social scientists.
Ergo whenever we see a "failed state" we immediately look for the external–like imperialism–that is to blame. Conversely, we often diminish successful cultures with the same kinds of arguments. This analysis relies on a closed system that is all top down.
While I don't deny or diminish the role of external factors, I also believe in something called the "human spirit." The human spirit is the X factor that no one can quite explain. The human spirit is an open system that arises bottom up. It shows up either individually and/or collectively again and again, and this spirit often succeeds when logic, common sense and Karl Marx's deterministic model would predict certain failure.
I am fascinated by this X factor. I believe in the human spirit, and I have spent most of my life trying to demonstrate to myself and others that we are not just passive cogs in Marx's deterministic machine mindlessly driven by historical forces.
My three partners and I turned $2500 and a business plan that read, "We're smart guys, we'll figure out something to do" into two multimillion-dollar technology companies in seven years. And we did it mostly to prove the point that the human spirit can do almost anything.
As a leader, I don't deny the importance of top down hierarchies, management systems, policies, procedures and compensation plans. However, if we want to create an extraordinary organization we must go beyond inanimate and mechanistic "inputs" like these.
Instead we must focus on the X factor of human spirit. In business the X factor shows up in that ethereal and intangible, yet critically important attribute called morale. Morale, like charisma or leadership itself, is virtually impossible to quantify or even define, but it can be nurtured.
This nurturing process starts with acknowledging the importance of morale and dedicating the time and resources needed. Next, we must recognize that morale is created and maintained through an almost myriad number of "little things" that cannot be imposed and are impossible to fake. In short, we must care about others even more that we care about ourselves. Most importantly we must demonstrate this caring instinctively each and every day through something as trivial as remembering the name of the guy who stocks the break room with water bottles.
*    *    *
Our collective unwillingness to acknowledge the X factor is my major problem with the philosophy that has created our current "victim mentality." It teaches that nothing can change bottom up through individuals, families, small churches, and communities, but only by top down massive programs and "interventions." Without these interventions the individual is powerless and hopeless. This is a soul killing dogma. My parents taught me how to emulate the Romans, Spanish, and Japanese. And I am so grateful that they did.
Written by August Turak